#1 Invisalign Dentistry Provider in the World!
Conveniently located in Burr Ridge, IL,
Molis Dental offers a full array of dentistry to help you maintain healthy teeth.
As your dentist, we can provide a full range of
cosmetic and family dental services to treat your entire family for a lifetime:
General Dentistry

Crowns and Bridges

Cosmetic Dentistry

Bonding
Dental Implants

Dental Veneers

Teeth Whitening

Invisalign Dentistry
Dental Sealants

Root Canal Dentistry

Dental Extractions

Dentures
Jaw / TMJ

Dental Checkups

Preventative Care

And much more …
Burr Ridge Dental Office Hours
Monday, Tuesday – 8am – 8pm
Wednesday – 8am – 1pm
Thursday – 10am – 7pm
Every other Friday – 8am – 1pm
Saturday – 8am – 1pm
Why is Molis Dental Special?
At Molis Dental, we provide a friendly, professional atmosphere with a personal attention for all patients. As your dentist, our goal is to provide long-term dental care for you and your family.

We provide music in all rooms to make your treatment more enjoyable and comfortable.

We also provide hot towels and cold drinks for your enjoyment and relaxation.

Conveniently located in – Burr Ridge, IL
New Patients…
As an experienced dentist, Dr. Ryan Molis takes great care in making sure that they provide the best possible dental treatment for you and your family. Your initial oral examination will include a visual examination, charting, periodontal probing, diagnosis and treatment recommendations. We will also take x-rays, which includes the panoramic x-ray for proper diagnosis of the anterior (front) and posterior (back) teeth as well as the bite-wing x-ray series for proper diagnosis of proximal decay of posterior teeth.
At Molis Dental we love to make you smile. In fact, every smile we help to create is like our signature. The better you look and feel, the better we look and feel. We become a friend to your family.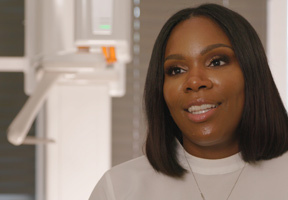 Dental care is a lifetime habit – one that involves daily care at home and regular visits to your dentist. That is why we have such a strong commitment to providing exceptional family care.
Your smile is a gift to others. Why not make it the best it can be? Technological advances have made it possible for you to have the smile you've always wanted.
Dr. Ryan Molis is one of only 10 dentists nationwide selected to evaluate research & development technologies as part of a Pilot Program for Invisalign services and upgrading their products.
Special bonus gift to new patients! Molis Dental Powerband Bracelet.
Wide variety of colors and sizes to choose from.